Hello and welcome!

I have established this site to showcase and discuss some of my favorite collections. 

I collect German Third Reich military award badges and have organized the site into three categories: Luftwaffe, Kriegsmarine and Heer. To go directly to any of those galleries, just click one of the links above and click on the image to view a larger picture of the item shown.  You can also go through the site sequentially by clicking the "Next" button. The "Index" provides a complete list of my entire collection.

As a collector, I often sell items as I acquire new pieces. You can see the items that are currently available for purchase by clicking the "For Sale" button on each page.

Also note that there is a music volume/mute control at the bottom of the page.

Please feel free to sign the Guest Book at the bottom of this page. I look forward to reading your comments and I will be happy to answer any questions you might have. You can contact me by using the email address at the bottom right corner of each page.

I hope you enjoy viewing my collection as much as I have putting it together.

Thanks for visiting....Lorenzo Brown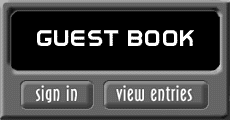 This page was last updated on: August 9, 2015
Click "Next" to go to Luftwaffe 1...